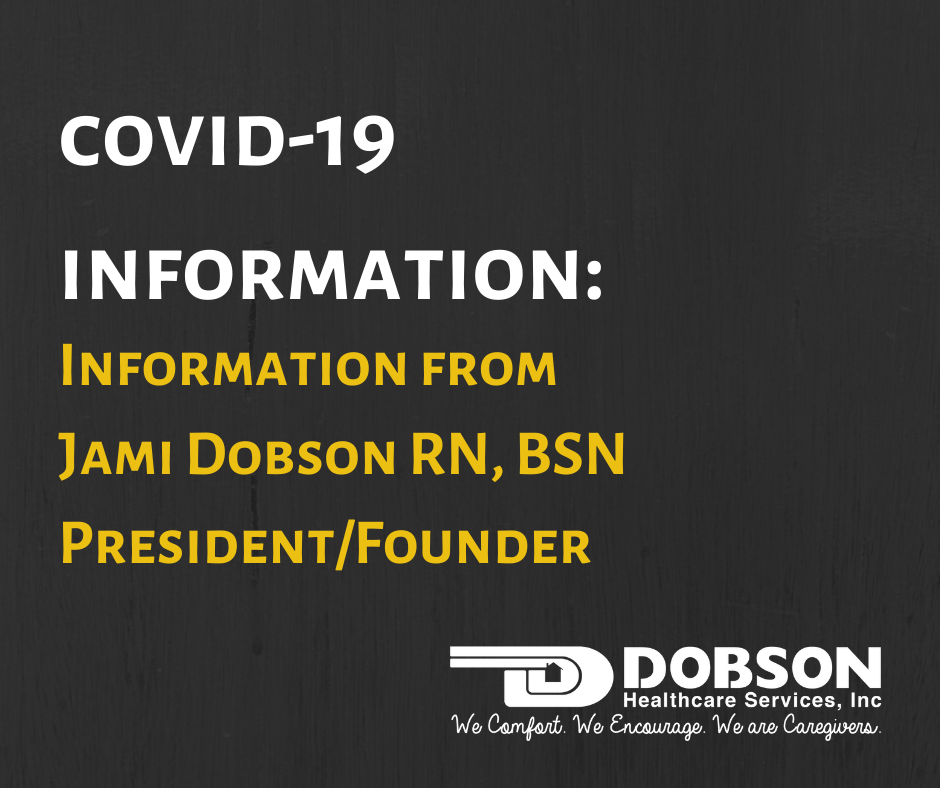 We are taking the following proactive steps effective today, March 18th, 2020:
Dobson Healthcare Offices will be closed to all walk-in traffic.
The lobby of Dobson Healthcare will be the only space that outside staff, visitors or visiting customers/vendors may enter. Only 1 of which will be allowed at a time.
We are taking all precautions and sanitizing after each visitor to our lobby space; please allow for the Dobson Administrative Team Member to do so before entering after the previous visitor leaves.
Pre-scheduled interviews will still be taking place and those with specific needs may make an appointment if needed. Call our office at 866-866-8984 to do so.
Dobson Healthcare is available 24 hours a day, 7 days a week by calling 866-866-8984.
Thank You,
Jami Dobson and Team