You know the saying, April showers bring May flowers? Summer is right around the corner! So we wanted to "shower" you with wellness tips to prepare for those "budding" summer months.
Our First Wellness Tip Monday focuses on the rule we've been told since childhood: Drink 8 oz. of water every day. Now days, the recommendation for you daily water intake of water depends on your age, weight, activity level, and various other factors. However, the bottom line is that it is essential to drink water every day. But why is it so important? Here's 5 reasons you should drink more water: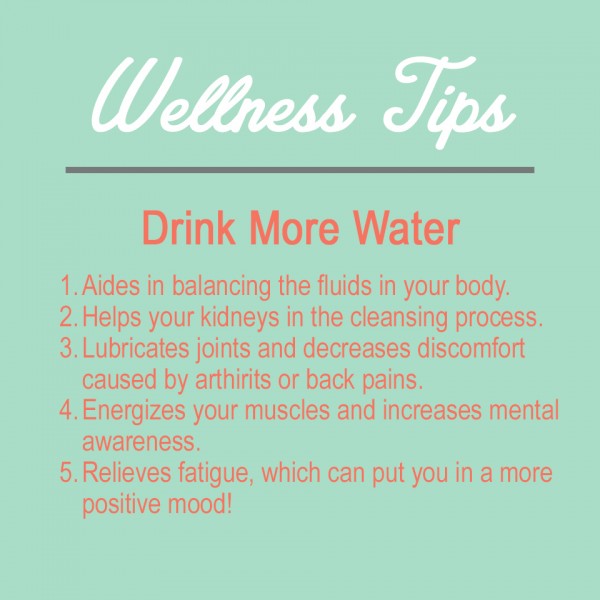 ---
Aquino, I. (2013, August 24). Reasons to Drink Water. Retrieved April 04, 2016.
StayingHealthy. (2013). Health Benefits of Water: H2O Not Just For Hydration. Retrieved April 04, 2016.
Top 10 Home Remedies. (2013). Top 10 Health Benefits of Drinking Water. Retrieved April 04, 2016.