According to the Centers for Disease Control & Prevention,
"…more than 60,000 young children end up in emergency rooms every year because they get into medicines when their parent or caregiver isn't looking…" (CDC, 2011).
This statistics resonates with us because our some of our caregivers take care of clients who have children in their homes. With medication assistance part of our Person Care Services, we felt it was important to share medication safety precautions during National Patient Safety Awareness Week. Please read through the safety guidelines from Safe Kids World Wide to help increase the safe use of medications around children.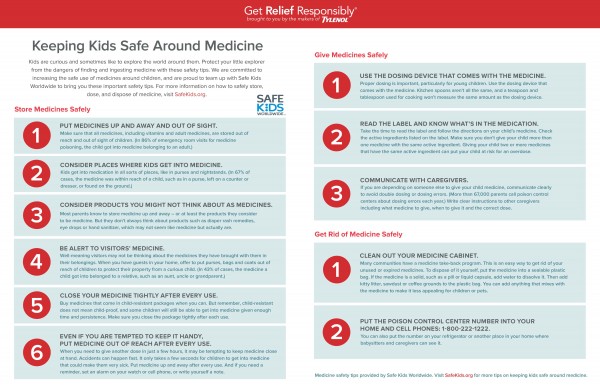 ---
CDC. (2011). Put Your Medicines Up and Away and Out of Sight. Retrieved March 14, 2016.
Safe Kids Worldwide, & Tylenol. (n.d.). Keeping Kids Safe Around Medicine. Retrieved March 14, 2016.